OUR MISSION IS SIMPLE
SouthWestern Auto Glass is located in the heart of Arizona and is here to service your Automotive glass needs. Our Company is family-owned and operated, and we provide a variety of services including: mobile auto glass repair and replacement, working with insurance agents, as well as, commercial accounts.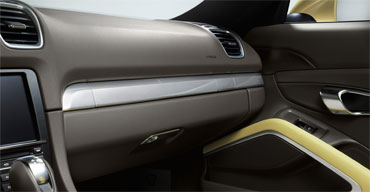 We pride ourselves by using certified technicians and providing exceptional customer service, in efforts to get you back on the road safely.
SWAG prides itself on being the best of the best in the glass repair and replacement industry. By using certified master technicians and providing exceptional customer service, we're able to get your auto glass replacement and repairs done quickly and safely, so that you're back on the road with all the confidence you had before your glass repair was needed.
And when it comes to your commercial and Fleet glass repair and replacement service needs, we are once again a step above the rest. Whether you need window tinting, or 7day/emergency service, SWAG is committed to providing the most professional and timely service possible.
The SouthWestern Auto Glass mission is to be the very best at what we do and say when it comes to automotive, commercial, Fleet glass repair and replacement and window tinting.
WHY CHOOSE US?
Family Owned & Operated
All OEM & Dealer Glass available
Network Approved by ALL Insurance Companies
Network Accepted by ALL Insurance Companies
1 Hr DOW Urethane process
Limited Lifetime Warranty. Proven Track Record
All Makes and Models serviced. All glass serviced.
Insured and Licensed
Completely backed by our dedicated support staff
TESTIMONIALS
"I've had my windshield replaced and the back window of my husband's truck (oops!) by these guys in the past year and both times I've been very impressed. Always very prompt returning phone calls, very good communication, and quick service! Both times they came to me, once at work and once at home, within a week of calling them. This last time I was in a hurry to get it fixed and they came the next day. Not only do they do excellent work, but they vacuumed all the glass shards in the truck from the broken window. They make it the easiest process ever from calling your insurance company to getting the job done wherever is convenient for you. HIGHLY recommend, you will not be dissapointed!! Thanks Sewall!"

Robyn A.

"Great professional service. Sewall (the owner) is great, professional and courteous. I had another Auto glass company replace my previous windshield and I questioned if they really knew what they were doing. I will call Sewall at Southwestern Auto Glass from now on. Awesome."

Dave T.

"Yesterday I had my windshield replaced by Southwestern Auto Glass. Sewell responded timely to my calls, had everything set up within my insurance company very quickly, and came to my place of business to do the replacement. Their service was outstanding and they are extremely easy to work with. I highly recommend this company."

Becky C.

"Top notch Service, professional, and prompt. A difference you can see! The way an owner operated business should be. Trust your car to people that treat your car as if is their own!"

Sewall S.

"AWESOME!! Came right to my house. After meeting me at a meeting to look at my windshield and letting me know I didn't have a little fill. Showed up on time and moved around like a Nascar pit crew. Replaced my windshield and even went further into the dash to try and find the ring I lost. And was still done exactly when he said he would be, so I was on time to pick up kids from school. He then checked back the next day to make sure everything sealed correctly. Did I mention AWESOME!!!"

Jeanette R.

"I work at a small auto shop and find my customers with broken windshields quite often. I used to use a different company until I called Sewall Sachs who owns this wonderful company. I have had numerous glass repairs completed here in my shop and I have to say Sewall is the best. There is never even a trace left when he has completed a very professional installation. I had to touch the glass once to be sure it was installed. He was so quick and the glass was so clean. He even cleaned the dash of my car. I will cnot consider using anyone else."

Shane T.

"Best service in the valley! I have lived in AZ since 2001 and have had my windshield replaced a few times. This is my first time using Southwestern Auto Glass and they, by far, provided the BEST service! I have never been more satisfied; this is a company I will use for any windshield replacement in the future."

Rita S.

Sewall came out and did our windshield replacement on our Audi, he was very professional and all around a great guy. It was a little difficult getting the glass we needed but he made sure we got the right one.

Kendall K.

I've used them twice and have been nothing but impressed with Southwestern Auto Glass. The first time I needed a windshield replaced. They gave me an incredibly fair price quote, were able to come to me quickly and had the entire thing replaced in less than an hour. After my first experience, they were the first company I thought to call when I got a crack in my windshield from a flying rock on the highway. Not knowing if it could be fixed, the tech showed up prepared with an extra windshield and was HONEST with me that it could be fixed without replacing the entire windshield. He repaired it on the spot (and took time to actually explain the repair process to me!). I hope I don't need any windshield repairs soon, but if I do they'll be the first ones I call!

Dedee L.

"Southwestern Auto Glass has repaired and replaced my windshields. I have also referred Sewall to family and friends, every time it has been a quality job. Sewall takes pride in his work and it show. He shows up on time and operates in a professional manner."

Glen M.

"I had a chip in my windshield that within a day turned into a large crack. Southwestern auto glass was there that day to fix my windshield. They came to my office so that I didn't have to leave work and they took care of handling the claim with my auto insurance. Their service was very professional and my new windshield looks great!"

Stephanie S.

"As an insurance agent I need my clients very well taken care of. It is important to me that they show up on time, their dress and vehicle are clean and they do a professional job. These are the reasons why we refer all of our clients to Sewall for auto glass."

Mike H.

Wooohoo! As Good As It Gets! I can't say it enough, Southwestern Auto Glass cares about our business and it shows! They truly make our business feel valued and cared about! If you own a business and have glass needs for your vehicles, this is the place for you! If you are simply looking for a new windshield or a repair to a chip on your windshield, this is the place for you! They are reasonably priced and they will take exceptional care of you. THANK YOU TO EVERYONE at SOUTHWESTERN AUTO GLASS, YOU ALL ARE THE BEST!

Jamie L.

"Sewell did an exceptional job on both of my vehicles today! Very prompt, and a great deal."

Mike T.

"I would highly recommend Southwestern Auto Glass for windshield replacement. They were very responsive and met me at my place of business and left my vehicle in better shape than when I gave it to them. It also seemed they did a more complete job or used better quality components as it was noticeably quieter in my car after the windshield replacement when compared to the last time I had it replaced by another company."

Rich S.

"Sewell is a great auto glass person to use. He knows his business inside and out. He is clean and professional and treats you car like his own. His first priority is quality and not money and does his own work so you can trust it get done right. I would highly recommend him."

Jason P.

"Very nice guy that provides service second to none when it comes to glass replacement. He uses the newest tools of the trade to make sure the job gets done right the first time. I have never met a glass guy that cleans your dash while your window is out. What a wonderful company. Thanks Sewall for the glass training class i feel like I had taken during the replacement. Your patience to answer all my dumb questions makes you memorable and a 5 star recipient. Would have been 6 if that were allowed."

Mike R.

Everything about this company was great. Fast service and install. Handled insurance in 5 minutes. Great job.

Natasha N.

I really appreciate the customer service provided by this Southwestern Auto Glass. From the initial phone call they are super friendly and very helpful. Not sure how many installer this company has but the gentleman that replaced my windshield that past 2 time is simply that a gentleman also very friendly.

The work provided is awesome! This is the third time I am using their service and they consistently are "a difference you can see"

I recommend their services 100%

Ralph P.

"Great company run by terrific people. If you're looking for excellent customer service, look no further. Highly recommended."

Brenda T.

"Sewell was so accommodating! He met me on location and replaced my windshield on site while in a lunch meeting! Also made sure the glass used was of factory quality as the last company used a lesser quality brand which increased the noise levels in my car. My car is my office about 85% of the time so that's important! Best in the business is my rating!"

Jill H.

"I had a crack in my windshield so I called them. Sewell came to me and fixed my windshield and also another window in my door. It was great! It was no hassle! I recommend these guys to everyone."

Tom S.

I use Southwesten Auto Glass for all of my service vehicles and they always do a fantastic job. They are always polite, on time and always clean up after themselves. I know how important these things are because we are in the service industry also. If you are looking for a great auto glass company look no further...you have found them. Thank you for your great service Southwestern Auto Glass. Looking forward to working with you in the future.

Alan J.

"I called my insurance company to get my windshield replaced using my windshield coverage. They sent Southwestern Auto Glass out to my house to do the work. Scheduling the appointment was easy and fast with the owner of the company. He showed up on time at my house. All of the work was done in a neat, clean, and professional manner. With or without my insurance company, I would use them again."

Gordon H.